DC slotless motors AM-CL1633MA/B
Featured Product from Assun Motor Pte. Ltd.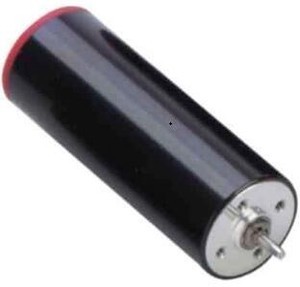 DC Coreless Motors Featuring a high density permanent magnet, coreless design,This brushed DC motor delivers high efficiency and power density in a small, lightweight package. Built of high-quality materials for optimal performance, this motor offers a low moment of inertia, low friction and a long commutator life. They're perfect for compact applications requiring high acceleration, torque and efficiency with no cogging.
Ideal for Small, Portable and Handheld Devices like medical application.
DC slotless motors Voltage: 3~12V Torque: 2.9~3.6mNm Speed: 3683~6204rpm Power: 1.3~2.1Watt All new
slotless technology, Compact Dimension, low noise level, High efficiency, no cogging
Optional combination: Gearhead, Encoder,