New Actuated Valve Training Program
Featured Product from Assured Automation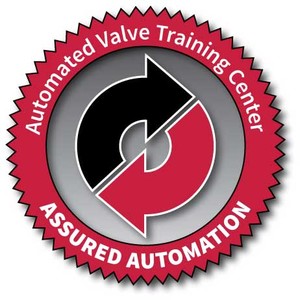 Making Valve Automation Easy with the Actuated Valve Training Program
A BIG part of "Making Valve Automation Easy" is providing our customers with easy to understand training materials. The Assured Automation Actuated Valve Training Center is intended to do just that.
Here you will find a complete training course that covers many diverse topics included in valve automation.
This course is broken into easily digestible "lessons" starting with basic overviews and moving to more detailed lessons on each topic. Quizzes are available at the end of the lessons as well as downloadable lesson material.
We hope you enjoy the academy. More importantly, we hope you learn everything you need to know about automated valves.
Lesson 1: Types of Valves-A brief overview of the most common types of valves. Learn the basic construction and operating principles of ball, butterfly, plug, globe, needle, gate, and fast acting valve types. This lesson also includes some general information on the various types of actuation.
Lesson 2: Types of Valve Actuators-A brief overview of the most common types of valve actuators including, electric, pneumatic (air-driven), and manual.
Lesson 3: of Valve End Connections-Detailed descriptions, illustrations, and animations of the many types of valve connection types.
Lesson 4: Valve Body & Seat/Seal Materials-Learn which materials to choose when specifying a valve for an application. See how the process media, pressure, and temperature all affect the choice of body and seal materials.
Lesson 5: Valve & Automation Concepts & Terminology-A description of concepts and terminology that are used in the industry. Get familiar with these before proceeding to the following lessons that make use of them.