Advanced Light Exposure & Weathering Instrument
Product Announcement from Atlas Material Testing Technology LLC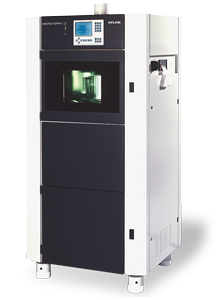 The Xenotest Alpha+ provides reproducible and repeatable test results of lightfastness and weatherability using an air-cooled xenon arc light source and the ability to perform high irradiance tests up to 3 Sun.
Advanced Light Exposure and Weathering Instrument
The Xenotest Alpha+ is equipped with a convenient touch screen display so that weathering testing now can be programmed and performed with a touch of a button. The acutal test state and the graphical progress of test parameters can be easily read off the full colour display. At the heart of the enhancements is the microprocessor control system with the latest generation of fibre optic cables.
For additional product features and refernce test specifications please continue to our website.
---