Laboratory Weathering Test Services
Service Detail from Atlas Material Testing Technology LLC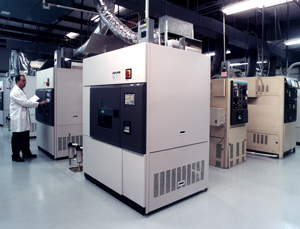 Laboratory Test Sites
For nearly 70 years, Atlas has been the worldwide leader in real time and accelerated weathering testing.

Atlas indoor exposure laboratories offer artificial accelerated weathering tests and a variety of other environmental test programs, all designed to accurately simulate true end-use conditions. A fully equipped laboratory for optical property and physical evaluation using the leading measurement instrumentation technology available provides a complete testing program.

Strict quality control guidelines have enabled Atlas' accelerated laboratories to achieve industry accepted accreditations from world renowned standards organizations.

Atlas has four accelerated laboratories around the world. Visit our webiste for more information on available testing locations or send us and email at atlas.info@ametek.com
---