Ultrasonic Flow Sensor
Featured Product from Audiowell Electronics (Guangdong) Co., Ltd.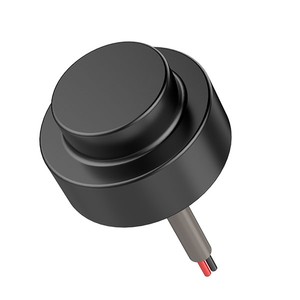 Ultrasonic flow sensor is used as the core element of ultrasonic flow meters. Ultrasonic flow measurement uses the transit time principle, whereby opposite sending and receiving ultrasonic flow sensors are used to transmit signals through the flow. The signal travels faster when moving with the flow stream rather than against the flow stream. The difference between the two transit times is used to calculate the flow rate.
Features
- High sensitivity, fast reaching the peak value and easier signal processing.
- The electrical performance is highly stable at high and low temperature with zero flow drift.
- The max. withstand water pressure can reach 4.8 MPa with strong reliability.
Specifications
Resonant frequency: 1130±30 KHz
Resonant impedance: 600±250Ω
Free capacitance: 400±20%pF
Receiving signal: 290±70mV
Allowable max. input voltage: 5Vp-p
Max. working water pressure: 2.5Mpa
Operating temperature: 0~+90?