Ultrasonic Sensor-Open type
Featured Product from Audiowell Electronics (Guangdong) Co., Ltd.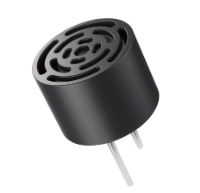 ROA system uses open type ultrasonic sensor. The product is installed on the top of vehicle, and detects moving objects with ultrasonic range detection principle.Open-type sensors are classified into 3 types: transmitter, reciever. It features wide measuring range and strong anti-interference ability. Open type sensors are mainly used in car alarm devices, distance measuring device and remote control system.
Can measure obstacle with different shape and material
Cannot be influenced by ambient light
Has a large measuring range