Application protection with key operated switches
Featured Product from Automation24, Inc.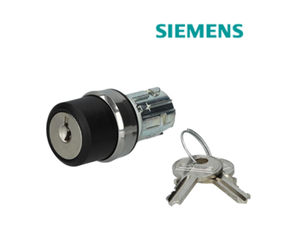 Key operated switches have a practical use in many industries. Unlike Selector switch actuators, key switches allow for selective authorization. Operation is only possible for the authorized persons who are in possession of the respective key.
Through their high protection rating of IP66/67/69k, the key operated switches from Siemens are suitable for any type of industry application. They are available with multiple position possibilities and are characterized by their ergonomic design. An easy installation is achieved via a hole diameter of 22mm.
Automation24 offers the following product groups:
Key operated switches (maintained or momentary) with 2 positions or (maintained) with 3 positions
Key operated switches as a complete unit
Spare key for key operated buttons
Key operated switches can be found in the Category Switches and signaling devices. At Automation24, you will find a wide selection of key operated switches with a variety of positions. Protect your applications against unauthorized persons, order a key operated switch today!