Compact machine lighting solutions from LED2WORK
Featured Product from Automation24, Inc.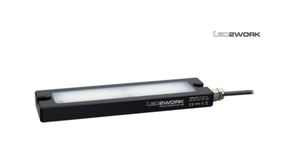 Mounting space and wiring can be an issue when it comes to retrofitting your machine with new or improved lights. The compact machine lights from LED2WORK are specially designed to fit into machinery with tight mounting constraints. Convenient cabled or quick disconnect designs provide simplified solutions to installing and retrofitting machine lighting, while also offering the robust protection required for the industrial environment.
Machine lights are usefully in numerous applications including:
Milling and grinding machines
Machine tools
Injection molding machines
CNC machines
Machine lights online from Automation24
At Automation24 we offer a variety of machine lights at excellent prices. Visit www.automation24.com to choose the ideal lighting solution for your application today!