Custom Engineered Brakes, Clutches, and Solenoids
Product Announcement from Autotronics, Inc.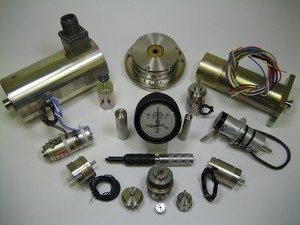 Since 1956, Autotronics has been designing custom brakes, clutches and solenoids for the aerospace and defense markets. As an AS9100 Registered corporation, we understand the demands of product integrity and reliability, supported by exact documentation & complete traceability. We pride ourselves in understanding our customers' requirements and providing the best solution available within the scope of our provided technologies.
- - -
A partial list of platforms include: C130, M1A1, Patriot, P3 Orion, Blackhawk, E2C Hawkeye, F/A-18 Hornet, B787, B1, CVAN, Airbus A318, A319, A320, A321, A330, A340 and A400, Gulfstream IV, SP, G400. Dragon Runner, Deep Well Geological Sampling and Ground Control Radar.
- - -
Autotronics, Inc. is a woman-owned small business.
- - -
Click here to view the Engineering and Design Notes
- - - - - - - - - - - - - - - - - - - - - - - - - - - - - - - - - - - - - - - - - - - - - - - - - - - - - - - - - - -
Please contact Dominic Mastroianni for additional sales information:
Email: sales@custom-precision.com
Phone: (919) 452-6463
Cell: (919) 868-3628
Please contact Autotronics, Inc. directly with any engineering questions:
Email: sales@autotronicsinc.com
Toll Free: (888) 776-2609
Phone: (417) 781-1812
---