Ultra Low Power 10MBd Digital Optocoupler
Product Announcement from Avago Technologies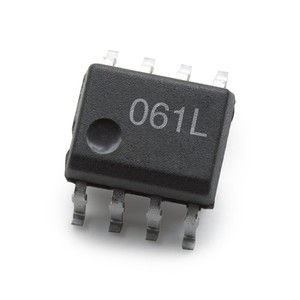 These ACPL-061L supports both 3.3 V and 5 V supply voltage with guaranteed AC and DC operational parameters from temperature range -40C to +105C. The output of the detector IC is a CMOS output. An enable input allows the detector output to be strobed. The internal Faraday shield provides a guaranteed common mode transient immunity specification of 20 kV/μs.
The CMOS output is slew-rate controlled and is designed to allow the rise time and fall time to be controlled over a wide range of the load capacitance.
This unique design provides maximum AC and DC circuit isolation while achieving TTL/CMOS compatibility. These optocouplers are suitable for high speed logic interfacing, while consuming extremely low power.
---