Precision Machined Parts and Assemblies
Service Detail from Aztalan Engineering, Inc.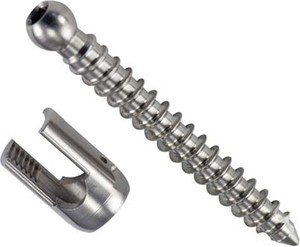 We excel at work that requires precision machining of complex parts with unique requirements and narrow tolerances. No job is too complex. We are exceptionally skilled at machining difficult materials and providing you with traceability through detailed records. We also strive to machine complete families of parts with runs of 50 to over 100,000 to optimize our processes and keep your price as low as possible.
ON-TIME DELIVERY: We are committed to helping you keep your production operation running smoothly by always delivering on time -and to your exact specifications. We also recognize that your schedules may change, so our controlled, validated work processes have the built-in flexibility to quickly change our schedules to synchronize with yours.
SUPERIOR WORKMANSHIP: We are also passionately committed to superior workmanship. Our machinists are highly skilled and experienced - and we equip them with the very latest in machine tool technology. Our state-of-the-art machine shop is further enhanced by cutting-edge manufacturing software, which integrates all aspects of the manufacturing process: from order entry and scheduling, to real-time monitoring of machine performance. By working directly with your engineers to help them through every stage of product development, we also build a bond and intimate level of product knowledge that can be carried into production manufacturing.
RESEARCH & DEVELOPMENT: As part of an added benefit to our customers, AEI provides Material Machinability tests. Our R&D program focuses on materials that are difficult to machine and creates a test run to collect data. As part of this program AEI offers to our customers the ability to see how a new material for an old design would look and machine. As part of this, AEI then produces a Material Machinability Report to give the customer the best idea of how the part would be produced and the cost effects of a new material. Design engineers quite often need new designs created and tested. AEI offers prototyping to do just that. AEI's concurrent engineering allows customers to work with AEI to create new designs and cost reductions for current products. AEI assures that all prototypes are inspected by the same quality team and
with the same attention to detail, that inspects a normal production run.
ABSOLUTE QUALITY: Our ISO 9001, ISO 13485, and AS9100 certifications are not just an accreditation, it is how we do business. Every employee is committed to our rigorous Quality Management System. The State of Wisconsin has acknowledged our dedication to excellence and quality by recognizing us as a Certified Precision Machine Shop.
PROTOTYPING: We designed our Prototyping Center to help our customers develop superior products - and get them to market faster than their competitors. We employ dedicated and skilled technicians whose solitary role is to machine and deliver prototypes as quickly as possible. We also use the Boothroyd Dewhurst Design for Manufacture Assembly DFMA® software suite to analyze and understand the cost implications of your decisions at any time during the product development process.
PRICING: Our pricing philosophy is straightforward and simple: you will receive full value for what you pay. We conduct a complete time study analysis for every job, including setup, process and tooling, based on the required operations and material. All machining, testing, and material handling times are calculated based upon known feeds, speeds, and part density ratings. This total is then factored by our corporate burden rate, profit margin, and market value. The result is pricing that is both cost-effective and fair.
---