Prototyping Services
Service Detail from Aztalan Engineering, Inc.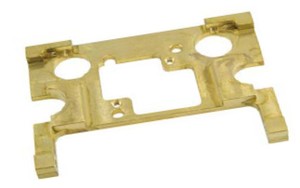 At Aztalan Engineering, our rapid prototyping center was designed to help our customers develop superior products and get them to market faster than their competitors. We use dedicated equipment and skilled technicians for the sole purpose of delivering parts quickly at a prototype level.
We are able to incorporate the Boothroyd Dewhurst Design for Manufacture and Assembly DFMA suite of software with the ability to analyze and understand the cost effects of your design decisions anytime during the product development cycle. By working with your engineers to help them through the stages of product development, we build a bond and intimate product knowledge that can be carried into production manufacturing.
---