Space based applications
Product Announcement from BAE Systems Imaging Solutions formerly Fairchild Imaging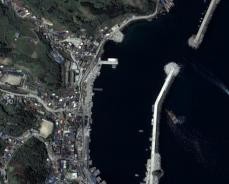 From the incredible pictures of outer space taken by the Hubble Space Telescope (HST) to the digital images through a microscope, Fairchild Imaging sensors have been employed for virtually every high-performance imaging application.
Space based applications - We have a rich history of developing high performance imaging solutions for space imaging. Our sensors have captured breathtaking imagery of the solar systems on board the HST, crashed into the comet Temple 1 for NASA's Deep Impact Program, have provided stunning earth imagery from the KompSat-3 satellite and have explored Saturn on board the Cassini mission. We also developed the imager for the Mars Pathfinder, also known as the IMP, which is a multi-spectral stereo imaging system which landed on Mars on July 4th 1997. The data returned from the IMP is helping scientists learn about the atmosphere, geology, and weather of Mars. In addition to space exploration, our sensors are the key components on many ground based telescopes used in the field of astronomy.
Aerial Reconnaissance Applications - From our founding days, we have been developing imaging solutions for aerial surveillance applications. This continues to hold true today with many of our high resolution sensors/ cameras being flown on aerial platforms worldwide for Intelligence, Surveillance and Reconnaissance (IRS) applications.
We also feature a number of off the shelf product offerings where high resolution, sensitivity, and dynamic range are characteristics necessary for the aerospace, defense, astronomy and ISR community.
Our currently available 2-D imaging arrays include:
We also offer a selection of high performance Time Delay Integration (TDI) type CCD sensors that are ideal in high altitude surveillance due to their varied widths, selectable stage numbers and their line rates. We can provide customized coatings or multi-sensor modules where several individual TDI CCDs are aligned on one substrate.
Our family of TDI imaging sensors:
Fairchild Imaging by BAE Systems offers a complete line of performance sensors and specialty cameras. Be sure to check out our Products Page to see the latest versions of our datasheets and please feel free to contact us to request any other information that you need as you explore our high performance imaging product lines.
Fairchild Imaging offers a wide range of products, ranging from high speed TDI sensors which are designed for hyperspectral imaging to very low noise CMOS arrays which are ideal for scientific and security applications and even whole wafer sized front illuminated CCDs that are employed in crystallography and electron microscopy. Our devices allow imaging throughout the full spectrum ranging from x-ray through the visible to the NIR with excellent quantum efficiency.
We have a variety of digital imaging systems which have been developed for specific application areas, such as our camera for dental/medical x-ray imaging and our SciMOS camera for scientific equipment manufacturers. We have expertise in enabling capabilities such as fiber optic and scintillator attach, custom filter deposition and multi-sensor alignment on a single package which provides our customers with the widest range of features and capabilities for use in their demanding applications.
Our sCMOS sensors are revolutionary imaging devices, developed over multiple yeas by some of the top CMOS designers in the industry, which combine the following exceptional qualities:
Fairchild Imaging is dedicated to the design, manufacture, and test of high-performance imaging sensors and cameras for the most demanding applications. Our product range is diverse and we serve a wide range of applications. As a pioneer in the field, we provide Fairchild Imaging sensors that cover the full spectrum ranging from the x-ray through the visible and the NIR with excellent responsivity.
From our ultra-low noise CMOS sensor family to our wafer scaled low noise CCD sensors, we have a range of solutions that can support your key application area. In addition, our medical/dental x-ray camera products are complete solutions that are advancing the use of digital imaging in healthcare.
We also offer various enabling technologies such as fiber optics and scintillator attach, and custom filter deposition which are critical for custom imaging solutions for our OEMs. Take a look at the application areas listed below for information on our products that are available for those applications.
If you need a custom product, please contact the factory with your imaging requirements and your product development timeline. We look forward to providing you with the imaging solution that you need to drive your business forward.
From the incredible pictures of outer space taken by the Hubble Space Telescope (HST) to the digital images through a microscope, Fairchild Imaging sensors have been employed for virtually every high-performance imaging application.
Fairchild Imaging is a pioneer in digital x-ray imaging which began in the early 1980's. The first use of a Fairchild Imaging sensor in dental x-ray imaging was in 1988 when we developed a line of extra-oral x-ray sensors for panoramic usage. Since that time tens of thousands of imaging assemblies using the patent protected Fairchild Imaging sensors have been supplied for both intra- and extra-oral use.
For decades, our Fairchild Imaging products have provided strategic advantages to our electronic imaging OEM customers in various scientific markets, including:
Optical and Electron Microscopy
X-ray crystallography
X-ray imaging
Astronomy
Because high resolution plays such a crucial role in scientific imaging, the Fairchild Imaging CMOS and CCD products continue to be the pre-eminent sensors used for extremely high-resolution solutions from the x-ray through the near infrared.
In the last few years, we have seen an increase in the need for monitoring secure facilities, national borders, commercial transport centers and regions of mass transportation due to the threats against our country after the events of September 11, 2001. Over the same time period, imaging technology has continued to improve in quality while continuously dropping in price, making 24/7 monitoring of many commercial sites economically feasible.
A convenient way to quickly find tutorials, user manuals, device and camera data sheets and other product related documentation.
Shows- Come visit Fairchild Imaging at the following exhibitions:
---