Become a BICSI Member
Service Detail from BICSI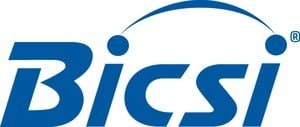 Membership Information: Connect to Success!
BICSI serves nearly 23,000 information and communications technology (ICT) professionals in more than 100 countries around the world. BICSI is dedicated to helping its members enhance their professional skills and to promote and maintain excellence in the telecommunications industry.
By becoming a BICSI member, you gain access to a multitude of resources that challenge you to increase your knowledge and skill level, and thereby open the door to a thriving career.

BICSI offers many types of memberships to meet your needs, including Individual, Corporate and a discounted membership rate for those who qualify. Join BICSI now and begin experiencing the benefits of membership, including members-only discounts on BICSI courses, publications and BICSI event registrations.
Click here to see the advantages to becoming a BICSI Member today!
NEW! Corporate Connection Program
Every company has a vision and a plan for industry exposure, client retention and employee engagement. BICSI's Corporate Connection Program can help you achieve these goals! Through conferences and events, diverse training options and networking opportunities, you become involved in an experience that is the premier membership program for the ICT industry.
Corporate membership starts at the Alliance level with access to BICSI's diverse member network and exclusive savings on BICSI training, publications and conferences. Enhance your membership at the Elite level by adding on two more memberships and either a marketing or training module! Like what you see and want it all? Join BICSI as an Elite Plus Corporate Member and gain full access to all membership benefits!
Download the BICSI Corporate Connection Program brochure for full membership details and fill out your application today!
---