Become a BICSI Member!
Service Detail from BICSI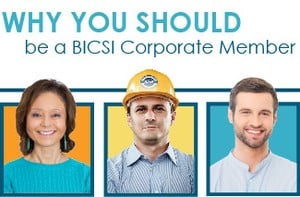 Come join BICSI's vibrant community of ICT professionals. As a member, you will have full access to your community of peers--and we promise you will have an exceptional experience.

SAY YES TO:
Technical, vendor-neutral content
Tools to help you succeed
Friends and business contacts
Hundreds of dollars in savings
Individual Membership
Regardless of your position within the ICT profession, joining BICSI as a member gives you the edge you need to boost your job performance. Get access to an array of resources, including the leading technical journal of the industry.
Corporate Membership
Companies that display their support for the ICT community by joining BICSI, benefit through maximum exposure to more than 20,000 qualified customers! The marketing and training opportunities provided in the Corporate Membership program will have an immediate impact on your company's bottom-line.