Soak up the Sun in Orlando!
Service Detail from BICSI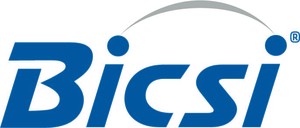 Don't miss your chance to get in on the action at the upcoming 2019 Winter Conference & Exhibition and start planning your trip to join us at the Gaylord Palms Resort & Convention Center on January 20-24 in Orlando, Florida! Learn more at bicsi.org/winter.
The Winter Conference is the Place To Be!
Take back to the office unparalleled and timely ideas and advice from leading industry experts. Get motivated by the most forward-thinking and motivational presentations given by industry leaders.

Share with your colleagues what you learned in the BICSI Exhibit Hall: the latest ICT industry products and solutions await! Discover new technologies and solutions in the New Product Pavilion and roam the Exhibit Hall to see more industry-leading technologies.

Meet new contacts by attending this conference with thousands of other ICT professionals. From day one, you'll have a multitude of opportunities to connect with your industry peers over a cup of coffee, at conference sessions and on the Exhibit Hall floor.

Enjoy a night of elegance and fun at BICSI's Annual Awards Banquet. In addition to the prestigious BICSI awards that will be presented, an unforgettable performance will be given by our Banqet Entertainment!
Become a Winter Conference Presenter!
BICSI is seeking proposals for presentations, including panel discussions, lectures, case studies and hands-on sessions focused on innovative approaches that attendees can use immediately in their daily activities within the ICT industry.
Reap the Benefits of Becoming a BICSI Conference Presenter! Deadline to apply is August 17, 2018.
Share your knowledge, ideas and practices with other ICT professionals.
Gain valuable industry recognition.
Provide Fall Conference attendees with information they can immediately put to use.
Plus, you'll receive a complimentary 2019 Winter Conference registration!
Presentation content should be vendor-neutral and focused on relevant, best practices that cover existing and emerging topics in the design, installation and maintenance of ICT systems. The presentation may be submitted in English and/or your native language.
Become a Winter Conference Exhibitor!
Reserve Your Exhibit Booth! Advance your business by generating valuable sales leads and exposure. This is your opportunity to highlight your latest technologies and advancements by displaying your products and services to an interactive, attentive audience.
Special Sponsorship Packages Available!
Increase Your Presence at the Conference! Sign up for one of our many sponsorship packages, including Leveled Sponsorships with Priority Booth Selection and à la carte items for every price point. Opportunities include conference program ads, attendee totes, floor stickers and more!
Follow the links below for more information: