Valve Mounting made Simple
Featured Product from BI-TORQ® Valve Automation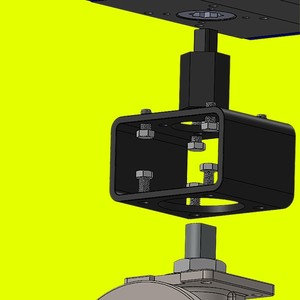 BI-TORQ offers customized valve to actuator mounting kits allowing you can keep your valve when an actuator needs to be replaced or upgraded. With nearly 30,000 customized drawings already on file, we make the process as easy as possible. Most of the time it is as simple as the model number of the valve and actuator.
In instances where a valve and/or actuator information has been lost, we can work with field measurements to get you going again.
Our mounting kits are made with high-grade steel and come complete with a bracket, drive coupler, and mounting hardware. All bracket and couplers are painted with a black-urethane enamel to ensure long life.
Mounting kit options
Stainless steel construction
Special coatings
Heat extensions
Stem extensions
Butterfly valve tee linkages
Lockout kits
Limit switch and positioner brackets
Keep in mind; we can crossover your old actuators, limits switches, or positioners to provide a more complete retrofit package.
See why we are a leader in the valve automation industry. Get a quote today by contacting us at 630-208-9343 or sales@bitorq.com.