Climacell EVO Stability Chamber, Incubator
Product Announcement from BMT USA, LLC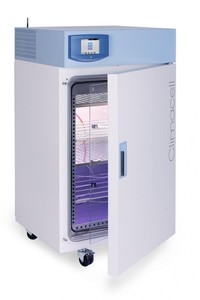 CLIMACELL EVO Stability chamber offers a wide range of applications
The CLIMACELL line of air-conditioned chambers provide all and any conditions for exact and reproducible simulation of various climatic conditions. Simple control via the color touch screen controller, precise parameters and wide options for data output meet the most demanding conditions of the pharmaceutical and laboratory industries.
The EVO offers user friendly environmental simulation to meet the straight forward requirements for plant growth and offers an appealing alternative to expensive testing chambers and testing rooms. The microprocessor-controlled humidification and dehumidification system, together with the high-performance programmable system of exposure lighting guarantees excellent uniform parameters for tests and growth conditions.
Meets the requirements of regulations 2006/95/EC, 2004/108/EC
For more information, click here.
---