Custom Achromatic Lens
Featured Product from BRD Optical Co., Ltd.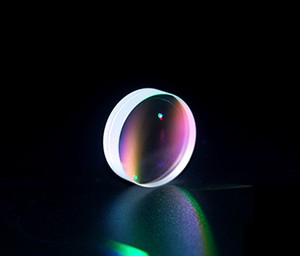 BRD Optical mainly custom Achromatic Lens according to customer's drawings.
Achromatic Lenses are ideal for a range of applications, including fluorescence microscopy, image relay, inspection, or spectroscopy. An Achromatic Lens, which is often designed by either cementing two elements together or mounting the two elements in a housing, creates smaller spot sizes than comparable singlet lenses.
Features
Available Uncoated or with Broadband Anti-Reflection Coatings
Sizes Ranging from 5mm Diameter to 200mm
Ideal for Relay Systems
Benefits
custom optical lenses service
Optical design service
ISO 9001:2015 company
the best metrology testing equipment
Specifications
Material :

Optical

Flint

glass &

Crown

glass

Diameter : 6-200mm
Diameter tolerance :+/-0.05-+/-0.1mm
Surface quality :80/50 -10/5
Surface accuracy :2λ-λ/10
Coating : as per customer's request
Any future questions feel free tell me .
Rose Cao
sales@brdoptical.com
+86-0431-81884163 / +86-13756434554