Right Angle Prism
Featured Product from BRD Optical Co., Ltd.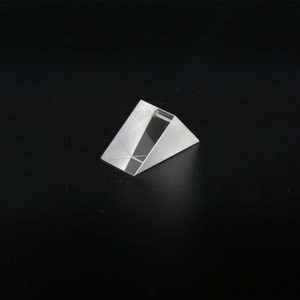 BRD Optical can offer precision right angle prism, and also can offers a variety of substrates,coating options etc . there include Penta , Wedge , Dove ,Rhomboid prisms . Anti-reflection coating include MgF2 ,UV-VIS ,UV-AR,VIS 0°?VIS-NIR ?Right angle prisms are generally used to bend image paths or redirect light at 90°. This produces a left handed image and depending on the orientation of the prism, the image may be inverted or reverted. Right angle prisms can also be used in combination for image/beam displacement.
Here are the specifications of Right Angle Prism
Material ?BK7 or Fused Silica etc
Size(A=B=C): 3.2, 5, 6.35, 8 ,10 ,12.7 ,15 ,20 ,25.4 etc
Dimension tolerance:+/-0.1mm
Angle tolerance :≤2'' ≤5'' ≤10'' ≤30'' ≤1' ≤3'
Flatness: <λ/4 @632.8nm or <λ/10@632.8nm
Surface quality :20/10 ,40/20,60/40
Coating : as per customer's request
any questions about prisms , feel free tell me .
Contact :Rose Cao
Email : sales@brdoptical.com
Tel : +86-431-81884163 , +86-13756434554