Light Weight NOMAX Flat Braided Lacing Tape
Featured Product from BRIM Electronics, Inc.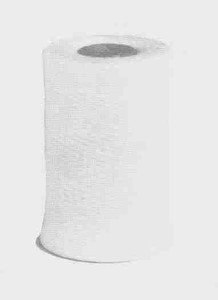 BRIM Electronics, INC. is pleased to announce the expansion of our flat braided lacing cords and tapes to include NOMAX*. NOMAX* has high temperature resistance (-67°F TO +500°F), greater fray resistance and is lighter in weight than fiberglass.
NOMAX* PROVIDES HIGH TEMPERATURE (-67°F TO +500°F) OPERATING PERFORMANCE CAPABILITY, WITH GREATER FRAY RESISTANCE THAN THAT PROVIDED BY OUR PTFE IMPREGNATED FIBER GLASS LACING TAPE. BUT IS LIGHTER IN WEIGHT AND IS LESS FRIABLE THAN FIBERGLASS. WILL NOT CUT OR DAMAGE THE ITEM BEING TIED. MANUFACTURED PER MIL-T-43435 TY. V, SIZES 2 AND 3, IN FINISH B. OUR NOMAX* TAPES ALSO FALL UNDER A-A-52084
Both sizes Now in Stock for immediate shipment.
FOR FURTHER INFORMATION INCLUDING PRICE AND DELIVERY CONTACT MATTHEW AARON TEL#: 201-796-2886, FAX: 973-778-2792 OR E-MAIL: info@brimelectronics.com.