Alternatives to 316 stainless steel fasteners
Product Announcement from BUFAB USA, Inc.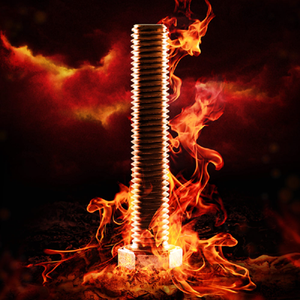 One alternative is BUFAB Bulten Stainless BUMAX line. This BUMAX material is classified as A4 316L but has properties that exceed standard stainless and approach exotic material specifications.
Below, I give you a few materials and take note that BUMAX is in between a supper alloy and standard 316. www.bumax.us

Note: this is a limited list and yes I could mention 20 other materials,but pricing will not be satisfactory on the exotics. So I list a few and hopefully this will assist you with the start of locating an alternative other than standard 316 stainless steel fasteners.
Why the listed materials might be chosen instead of 316?

Bumax A4-316L - 2x Tensile strength 150ksi, 2x corrosion resistance, up to 60% less expensive than exotics
316Ti - Better resistance to temperatures of around 600-900°C is needed.
316N - Higher strength than standard 316.
317L - Higher resistance to chlorides than 316L, but with similar resistance to stress corrosion cracking.
904L - Much higher resistance to chlorides at elevated temperatures, with good formability
2205 - Much higher resistance to chlorides at elevated temperatures, and higher strength than 316
Other Advantages of BUMAX
Exceeds off the shelf stainless fasteners. Equivalent to SAE J429 Grade 5&8
Off the shelf availability full range of fasteners from Bolts, Nuts, Studs to Washers
Lower magnetic permeability
Corrosion resistance up to 3x greater than 316L
Can replace other costly alloys
DFARS compliance
Full traceability
---