BUMAX 88 in NAVY 316L fasteners application
Product Announcement from BUFAB USA, Inc.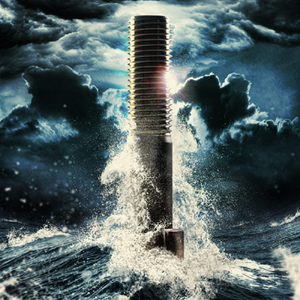 BUMAX® bolts and other stainless steel fasteners have been chosen to replace duplex bolts for a water jet system for large navy ships.
The use of water jets makes the solution reliable, having a constant flow in one direction. It makes the engine load more constant, and sometimes you do not even need to use a gearbox. For the navy ship it is very crucial to be able to make a full stop or go in reverse very quickly, and that is possible with a water jet system.
The choice of BUMAX® over Duplex saves money, giving a secure and high tensile solution that does the job. Even in large dimensions up to M36 BUMAX® 88 is having the strength in Yield strength at minimum 640 MPa creating a good possibility or re-designing the solution to make it unique. BUMAX® - the world's strongest stainless steel bolt.
Other Advantages of BUMAX
Exceeds off the shelf stainless fasteners. Equivalent to SAE J429 Grade 5&8
Off the shelf availability full range of fasteners from Bolts, Nuts, Studs to Washers
Lower magnetic permeability
Corrosion resistance up to 3x greater than 316L
Can replace other costly alloys
DFARS compliance
Full traceability
---