Self-Propelled Girth Welder Reduces Welding Time
Product Announcement from BUG-O Systems, Inc.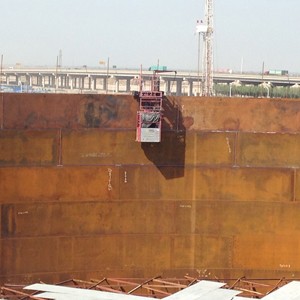 The Girth Welder is a self-propelled welding system for field storage tank welding. It can reduce field storage tank welding time up to 40%. Weld defects are greatly reduced saving tank erection costs. This machine is available as dual or single sided. The Lincoln NA-3 control and welding head are fitted with wire feed rolls, nozzles, straighteners and 50 lbs (22.7 kg) wire reels. A flux recovery system is equipped with the machine for the recycling of flux. An adjustable frame allows for plates 6' (1.8m) to 10' (3m) tall.
Click here to view the Tank Fabrication brochure featuring the Girth Welder.
---