AquaCUE® Flow Measurement Manager
Featured Product from Badger Meter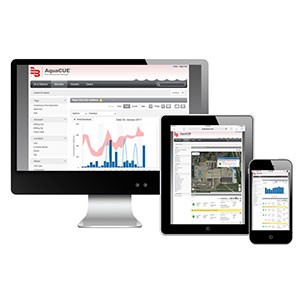 Increasingly, facility managers are looking for ways to understand and monitor their water operations, improve inefficiencies and address equipment problems.
The AquaCUE® Flow Measurement Manager from Badger Meter is an intuitive software suite that enables greater visibility and control over water resources when combined with cellular endpoints. Users can set customizable dashboards and view hourly meter reads to improve management of the use of water throughout their property, including:
Domestic hot and cold water
Irrigation systems
Recreational use
Tenant sub-metering
HVAC systems
Consumers can also access this information on their smartphone or tablet via the EyeOnWater® app.