Flow Meter Stands Up To Harsh Application
Featured Product from Badger Meter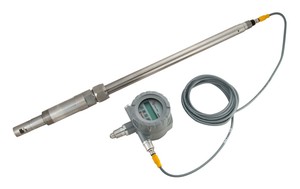 The VN2000 Hot Tap insertion vortex flow meter handles process temperatures up to 400? F (204? C), and can measure line sizes of 2…48 in. (50…1200 mm). For volumetric flow, the meter achieves an accuracy of ± 1.0% with repeatability of ± 0.25%. Vortex sizing application software determines the precise scaling factor for an application.
Features & Advantages:
Measure volumetric or mass flow rate of steam, gas or liquids
Standardize on an insertion bar that can measure line sizes 2…48 in.
Reduced noise interference with dual piezo-electric sensors and filtering
Standard model handles wide process temperature range
Reduced maintenance due to heavy duty welded stainless steel construction and O-ring-free element
For applications where downtime must be avoided, the new VN2000 Hot Tap insertion vortex flow meter can be installed or removed during operation, without shutting down the process. An optional Hot Tap insertion/extraction tool makes it easy to install the meter even in high pressure applications. The removable insertion/extraction tool is designed to eliminate the weight, bulkiness and equipment malfunction that may occur when insertion tools are permanently connected to the instrument. The VN2000 Compact meter is also easily installed using a mounting assembly with pin and an arrow machined into the mounting assembly that shows the direction of flow.