Vision Turbine Flow Meters
Featured Product from Badger Meter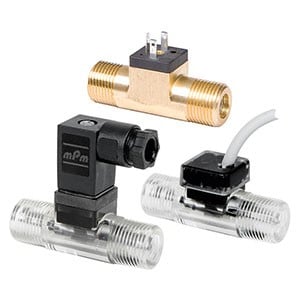 Compact, cost-effective Vision turbine flow meters from Badger Meter are designed for flow measurement of low-viscosity and non-aggressive liquids, including:
Demineralized water
Alkaline solutions
Oils and salad oils
Fuel consumption
Beverages
Water solutions
Coolants
Vision turbine flower meters feature simple mechanical construction to extend service life without any loss of accuracy. These meters can lower operating costs by monitoring and controlling liquid dispensing.
Additionally, Vision turbine flow meters comply with standards from the National Sanitation Foundation and the lead-free provision of the U.S. Safe Drinking Water Act.
Learn more about our Vision turbine flow meters.