Chemical & Environmental Safety in the Lab
Featured Product from Baker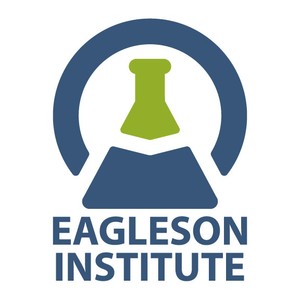 The Eagleson Institute (Training)
Education, Certification & Safety Training
Chemical & Environmental Safety in the Lab
The Eagleson Institute is a non-profit foundation with a mission to globally promote the principles and practices of health and safety in the life sciences community
Eagleson Institute classes consist of lectures, demonstrations, break-out sessions, problem solving, role-playing and hands-on training. All programs are carefully designed to engage the adult learner with hands-on workshops to refine their technical skills.
Our Programs Include:
Biological Safety Cabinets:
Laboratory Design
BSL3:
Sterile Compounding:
Cleanrooms:
Conferences:
Digital Training Media:
Biological Safety Cabinets: A Web-Based Training
Effective Use of Class II Biological Safety Cabinets
Safe Use of Chemical Fume Hoods
History:
The Eagleson Institute was founded in 1989 by Dennis Eagleson, CEO of The Baker Company, in memory of his father John M. Eagleson, Jr. Jack was President of The Baker Company, a manufacturer of Biological Safety Cabinets, Clean Benches and Fume Hoods, from 1959 until his death in 1988. Beginning his career as an engineer, he was a pioneer in the development and testing of ventilation equipment. He was also a strong proponent of sharing information and teaching others. Whether a formal training program or an informal discussion, Jack liked to challenge the minds of his employees and others he met. These are the qualities for which the Institute was founded and for which the memory of Jack lives on.
Watch this brief video for an overview of The Baker Company, including a virtual tour of our operations and technologies
follow us on:
Deciding which clean air or containment technology will keep both you and yourlaboratory research protected can be difficult. Make it easy by downloading the Clean Air and Containment Decision Map.
Follow the decision path by answering a few, straightforward questions.
End on the technology that will best fit your specific clean air and containment needs.
Results include: Class II (Type A1, A2, B1, B2) biosafety cabinets, Class III biosafety cabinets, clean benches, fume hoods, and animal transfer stations.
Environments for Science™
For more than 60 years, Baker has helped advance science, discovery and clinical care by pioneering innovative solutions for air containment, contamination control and controlled environments. Baker biological safety cabinets, clean benches, fume hoods, and pharmacy isolators provide unparalleled user and product protection for a variety of applications. Our solutions for cell science and oxygen regulation, including the Baker Ruskinn line of hypoxia workstations and anaerobic chambers help improve research results by providing a more precise, controlled environment for low-oxygen and anoxic studies. LEARN MORE ABOUT US