Physiological Cell Culture Workstations
Featured Product from Baker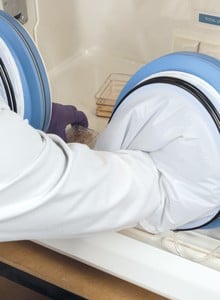 InvivO2 Physiological Cell Culture Workstation Brochure
InvivO2
Physiological Cell Culture Workstations
Culture As Nature Intended
Our InvivO2 workstation is packed with new, innovative features that allow you to study even the most complex cell interactions under perfect physiological oxygen conditions. Whether you're hoping to replicate the environment of blood vessels or lung tissue, the InvivO2 is the best tool for the job.
Easy to use and adaptable to meet your needs, especially for cell culture applications that require carefully controlled oxygen regulation, InvivO2 offers accurate and stable user-defined environmental controls, direct access to the inner chamber.
Watch this brief video for an overview of The Baker Company, including a virtual tour of our operations and technologies
follow us on:
Environments for Science™
For more than 60 years, Baker has helped advance science, discovery and clinical care by pioneering innovative solutions for air containment, contamination control and controlled environments. Baker biological safety cabinets, clean benches, fume hoods, and pharmacy isolators provide unparalleled user and product protection for a variety of applications. Our solutions for cell science and oxygen regulation, including the Baker Ruskinn line of hypoxia workstations and anaerobic chambers help improve research results by providing a more precise, controlled environment for low-oxygen and anoxic studies. LEARN MORE ABOUT US
The Eagleson Institute (Training)
Education, Certification & Safety Training
Chemical & Environmental Safety in the Lab