Explosion Proof Switch
Product Announcement from BaranTec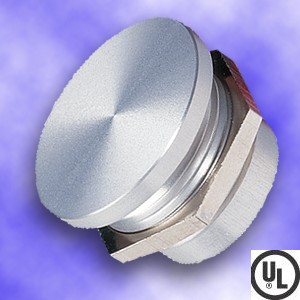 The EVERSWITCH Piezo switch has been certified as an intrinsically safe switch for use in Hazardous locations.
The UL certification Class I, Division I , Groups A, B ,C and D allows the installation of the switch where an explosion proof switch and process control is required.
The Piezo switch is designed for use in both indoor and outdoor hazardous environments
Specifications:
Rated Voltage 0 - 24V AC/DC
Rated Current 0 - 2 Amps
Switch Resistance "ON" 5 Megohms
Switch Capacitance 25pf
Functioning - One Shot
Actuation Force ~ Typically 3-5N
Operating Temperature (standard) -40°C - +85°C
Operating Temperature (according to customer request) -40°C - + 125°C
Storage Temperature -40°C - + 125°C
Cycles More than 50 million
EMI or RFI Effect None
Protection System IP68 according to lEC 529
Approvals ISO, CE, UL , FAA and MIL SPEC
Surface material - Aluminum / STS Printing method - Anodize printing.
---