Food service proccess controls
Product Announcement from BaranTec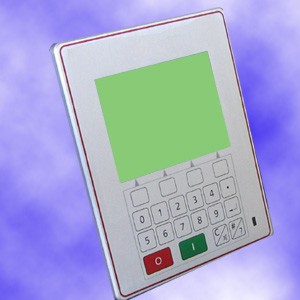 The EVERSWITCH Metal touch keypads and single switches are integrated in food service industry equipments from grilling, frying and baking, to holding and serving equipment
Metal Touch controls on commercial appliances present a sleek and pleasing appearance are easy to clean and withstand the abrasive use in commercial kitchens.
The EVERSWITCH Metal touch food service equipment controls, allow the creation of a more intuitive user-interface, a growing imperative, given the increase of available features on a modern, high-tech, upscale equipment. Most available touch controls utilize glass overlays and typically use a capacitance-based technology requiring a dielectric material for the touch surface.
The EVERSWITCH controls are solid metal, using aluminum or stainless steel as the overlay material, which encapsulates the EVERSWITCH Piezo technology and creates a non destructible durable control panel with endless design possibilities to match the appliance design enables appliance makers to differentiate their products from competitors.
The EVERSWITCH Metal touch control is currently being used by various food service equipment manufacturers as well as white appliance maker ( Bosch Steel Touch), the technology is highly customizable making the design stage easy and efficient.
---