Switches Survive 10 Years in Prison Cells
Product Announcement from BaranTec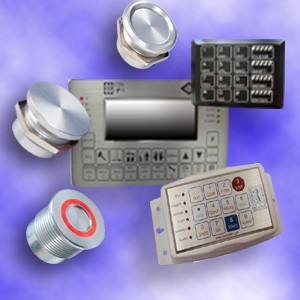 A maximum security prison cell is no place for a wimpy switch. The EVERSWITCH is proven tamper-proof, incredibly durable and is installed nationally in correctional facilities as in-cell guard call buttons, emergency panic buttons and lavatory controls. The EVERSWITCH excels in prisons, which is testimony to its strength and longevity, and to prove it, we guaranty our products for 5 years.
When approached with the prison switch and keypad project, Barantec faced a few challenges: an abusive human environment, indoor and outdoor use, and sealed, non-removable switches. The demand from prisons was to install switches and keypads that will withstand inmate vandalism and misuse, thereby minimizing cause for entering a cell for equipment repair, saving operating costs and improving safety of facility employees.
The problem - Non-stop lavatory flushing by inmates for fun or to create a potential flood hazard.
The solution - Stainless Steel switch, with integrated software that allows flushing for 15 seconds only 4 times an hour.
The problem - Dismantling shower controls - typical control handles protrude from the wall and could be used as weapons.
The solution - Large diameter STS plates, flush mounted, with a marked activation area and no moving parts and impervious to water.
The problem - Dismantling in-cell emergency switches to be used as improvised weapons.
The solution - A custom Stainless Steel plate which is touch activated, with no moving parts, back mounted, and large enough to cover the gaping hole in the wall left by the prior system.
The problem - Outdoor panic switch that had to be completely weather proof and withstand destruction by inmates to prevent signaling of panic alert The solution - A ring illuminated switch, back mounted on a 2 gang plate with no moving parts.
The EVERSWITCH's longevity, durability and sophistication also serves other industries such as: chicken and fish processing equipment, fast food equipment, aseptic clean rooms, chemical manufacturing, mining and naval underwater equipment. Barantec is able to offer a range of cost-effective products or custom designed panels to work in the toughest applications imaginable. Please contact a sales engineer at 1-973-779-8774 to discuss your particular requirements.
---