Bare Board Group Scores Well in PCQR2 Database
Service Detail from Bare Board Group, Inc.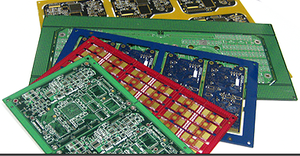 The Bare Board Group (BBG) completed its most recent submittal to the IPC Process Capability, Quality and Relative Reliability (PCQR2) Benchmark Database and came away with very favorable results. Over a five-week fabrication period, BBG submitted a 15-panel set of a 10-layer, 0.062-thick, standardized test panel design created by Conductor Analysis Technologies (CAT). BBG through its vendor ranked better than its peers in a majority of the criteria that was measured.
"BBG is committed to continuing this process capability assessment that illustrates our strengths and weaknesses, and allows us to identify areas for process improvement or development-especially when it comes to hole-wall reliability." said Greg Papandrew, President of BBG. "We strongly encourage our customers, as well as our fellow PCB suppliers, to participate in this database that benchmarks PCB manufacturing capabilities."
About IPC PCQR2 Database
IPC PCQR2 Database is an innovative supply chain management resource developed by IPC and CAT for designers, purchasers, assemblers and manufacturers of PCBs. It is based on statistical data collected from industry-developed test patterns that quantify the capability, quality and reliability demonstrated by global PCB manufacturers. For more information, visit www.cat-test.info.
About the Bare Board Group
BBG is an award-winning, nationally-recognized supplier of quality high-mix, low-to-high volume production PCBs from overseas. With offices in North America and Taiwan, BBG's ISO-9001 approved infrastructure allows for on-site expediting, source inspection and around-the-clock communication. Due to a dedication to customer service and support, BBG was named "2009 Supplier of the Year" by National Instruments. For more information, visit www.bareboard.com.
For more information about BBG contact:
Tobey Marsicovetere- Marketing Diva
727-549-2200
tobey@bareboard.com
---