Domestic Source Quick-Turn, High-Tech Products
Service Detail from Bare Board Group, Inc.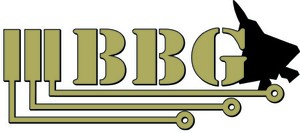 Bare Board Group (BBG) is very excited to announce the formation of a Silicon Valley-based subsidiary (BBG SV) and the acquisition of Hunter Technology's PCB fabrication operations. This acquisition makes BBG a printed circuit board manufacturer with internal and direct offshore sourcing and fabrication capabilities. The acquisition allows BBG to offer customers quick-turn, high-tech products from a domestic source. In addition, BBG now has the ability to procure ITAR-qualified PCBs domestically through BBG SV, as well as from its registered manufacturing facilities in Taiwan and Great Britain.
"With the acquisition of Hunter's PCB fabrication and our comprehensive ITAR compliance program, BBG has positioned itself as a fully integrated provider of high-quality, affordable PCBs for virtually any commercial, aerospace or defense application," says Greg Papandrew, President of BBG.
"Customers in the defense, aerospace, medical equipment, telecommunications, test and semiconductor markets have relied on Hunter for over 40 years, and BBG's unparalleled sales operation will dovetail seamlessly with Hunter's PCB fabrication," says Joe O'Neil, President of Hunter Technology. Hunter Technology will continue to provide leading and defense contractors and OEM's with high-reliability products and electronic manufacturing services. The Hunter PCB Fabrication management and manufacturing team will remain in place at BBG SV.
"BBG provides a wide-ranging solution for its customers, where most other PCB suppliers may not," says Jackie Papandrew, CEO of BBG. "It is once again leading the industry with innovative and economical solutions."
BBG is ITAR approved (offshore and domestic), AS9100, Mil 55110, TS16949, NADCAP, ISO 9001:2008, UL Listed. Low to High volume production circuit boards.
To learn more about BBG SV, please contact BBG's U.S. Sales Director, Pat Scanlan, at pat@bareboard.com or call 727-549-2200. For more information about the benefits of BBG's ITAR manufacturing program and to get your free copy of ITAR for PCBs Simplified, send your request to ITAR@bareboard.com or call 727-549-2200.
About the Bare Board Group:
BBG is an award-winning, nationally-recognized manufacturer of multi-technology, low-to-high volume circuit boards manufactured both overseas and domestically. With offices in the Florida, Canada and Taiwan, BBG is able to provide on-site expediting, logistic programs and around-the-clock communication. The addition of BBG's new Silicon Valley plant in Santa Clara allows BBG to provide expanded offerings like RF and High Tech as well as MIL and ITAR products. For more information, visit www.bareboard.com.
---