A smarter way to calibrate temperature!
Product Announcement from Beamex, Inc.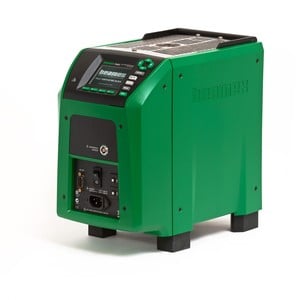 A smarter, more efficient and accurate solution for calibrating temperature-Beamex® introduces the FB Temperature Block series. It is a complete solution for temperature calibration with various different products and services, such as a series of high-quality dry blocks for field and laboratory use, smart reference probes and temperature calibration laboratory services.
The Field Temperature Block (FB) by Beamex® is an ideal temperature block for industrial field use. It is lightweight and easy to carry. It is a very fast dry block, yet it provides excellent accuracy.
Main features:
• Lightweight, portable and fast field block
• High accuracy
• Built-in high-accuracy reference probe input (in R model) supporting plug-and-play smart probes
• Temperature ranges from -25 °C to +660 °C
• Accredited calibration certificate included as standard
• Part of Beamex® Integrated Calibration Solution (ICS)
• Warranty: 1 year
---