Ingenious Professional Calibration Software
Product Announcement from Beamex, Inc.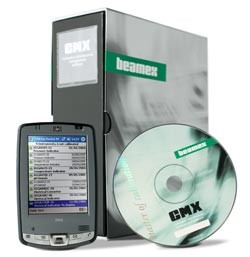 Beamex® CMX Professional is calibration software with wide customization possibilities. It is suitable for large and medium-sized companies, which require an advanced, efficient calibration system that meets their specific needs.
Database for 1,000, 5,000, or 10,000 positions.
Installation options for a network server or workstation.
Regulatory compliance (FDA, ISO, etc.)
Option for weighing instruments.
Other options: History Trend, Pocket PC Interface, Document Design, Change Management, etc.
Interface option for SAP® and Maximo®.
Optional Software Service Agreement offers automatic software upgrades and the first 6 months of service free of charge.
Beamex's Help Desk services
Please click on the links to the right for more information or request a quote today!
---