Very accurate Automatic Pressure Controller
Product Announcement from Beamex, Inc.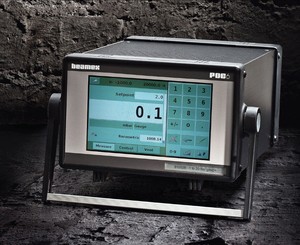 POC6 made by Beamex® is an accurate and userfriendly automatic pressure output controller, providing regulated output from vacuum to 70 bar (1015 psi). The POC6 communicates with the Beamex® MC5P Calibration Host Module and with the portable Beamex® MC5 Multifunction Calibrator, enabling fully automatic calibration of pressure transmitters and other pressure instruments.
The POC6 can be delivered as panel mounted to Beamex® MCS100 Workstation or as a portable desk top version. The POC6 can be used as a stand-alone pressure controller or as integrated to the Beamex calibration system. Together with the MC5 family and Beamex® CMX Calibration software, the POC6 offers a fully automated, integrated solution for performing, documenting and managing calibrations easily, efficiently and accurately.
---