Biosoluble fiber cloth
Featured Product from Beijing Tianxing Ceramic Fiber Composite Materials Corp.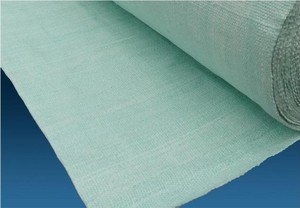 Characteristics
Excellent abilities of heat resistance and thermal insulation.
Strong tensile strength.
Easy to be processed and used.
Never catch fire and smoke less after heat treatment.
Applications
Thermal insulation and protection in various mechanical equipment and external pipes.
Can be processed into welding cloth ,fireproof curtain, fireproof garment,fireproof glove,fireproof shoe cover,heat preservation cover,quilt,etc.
Specification Range
Width mm 300~1500
Thickness mm 1.6~6
Standard length m 30
Standard Size
Thickness×Width×Length
2mm×1000mm×30m
3mm×1000mm×30m
5mm×1000mm×20m
6mm×1000mm×20m
Reinforced materials
Glass fiber
Glass fiber + stainless steel wire
Glass fiber + Fe-Cr-Al alloy wire