Biosoluble fiber yarn for thermal insulation
Featured Product from Beijing Tianxing Ceramic Fiber Composite Materials Corp.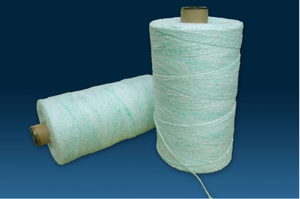 It can be resolved in biological body,contains no carcinogens and harmless to human body.
Characteristics
Low biological persistence,it does not.

Excellent abilities of heat resistance and thermal insulation.
Strong tensile strength.
Easy to be processed.
Applications
Used in the production of ceramic fiber cloth,tape, rope,sleeve and many other refractory textiles.
Specification range
Ply number 1~5
Fineness (Tex) 525~2250
Classification temperature (Degrees Celsius) 1100, 1200, 1300
Conventional specifications
Fineness (Tex) 525, 580, 630, 780, 830, 1000, 2250
Colour Light green
Reinforced materials
Glass fiber
Glass fiber + stainless steel wire
Glass fiber + Fe-Cr-Al alloy wire