Ceramic Fiber Blanket for Thermal Insulation
Featured Product from Beijing Tianxing Ceramic Fiber Composite Materials Corp.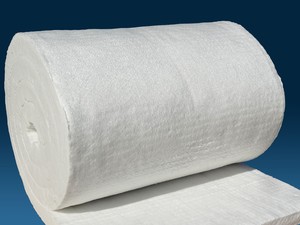 Characteristics
Excellent equality against thermal shock.
High qualities of heat resistance and thermal insulation, low thermal conductivity.
Remarkable thermal stability and chemical stability.
Good sound absorption and insulation.
Light weight,resilient and easy to be processed.
Applications
Thermal insulation and protection in all kinds of industrial furnaces and heating equipment.
Thermal insulation and protection in heat supply equipment and power plant.
High temperature gas filtration.
Specification Range
Width (mm) 610, 1220
Thickness (mm) 6~50
Density (kg/m³) 96, 128
Classification temperature (?) 1260, 1300, 1350, 1430
Standard Spec
Thickness (mm) 12.5, 25, 50
Width (mm) 610, 1220
Length (m) 7.2, 3.6
Density (kg/m³) 96, 128