Glass fiber twisted rope for thermal insulation
Featured Product from Beijing Tianxing Ceramic Fiber Composite Materials Corp.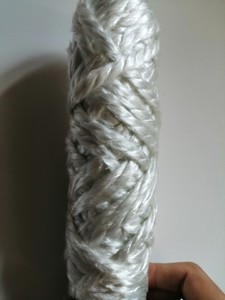 Characteristics
Excellent heat resistance and thermal insulation.
Stay twisted and the cutting area is not easy to loose.
Soft and light weight.
Easy to be processed.
Applications
Thermal insulation and sealing in gaps and narrow spaces.
Wick,rope core.
Specification Range
Diameter (mm) 3~50
Maximum temperature (Degree Celsius) 550
Standard Spec
Diameter (mm) Length (m)
6.4 100
9.6 50
12.7 30
15.9 30
17.5 30
19.1 30
22.2 30
25.4 30
31.8 30
50.8 15