Reliable 4K Ultra-High Definition Coax Cables
Featured Product from Belden Inc.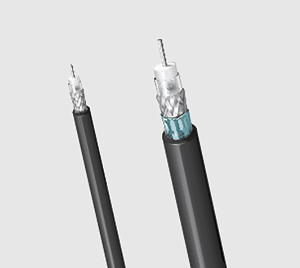 Benefits & Features:
Superior Performance:

Engineered specifically to optimize transmission distance, Belden 4K UHD Coax Cables for 12G-SDI exceed the SMPTE Return Loss (RL) specifications for UHDTV providing significant headroom and guaranteeing -15 dB RL from 4.5 to 12 GHz.

Reduced Weight, Space & Cost:

Belden 4K UHD Coax Cables for 12G-SDI are capable of supporting 12 GHz bandwidth and enable a single-link configuration to transmit 4K. Dual-link and quad-link configurations can be bulky, increase cost and require time-consuming measuring for precise cable lengths across all links. Using Belden's single-link solution saves time and is significantly lighter than dual or quad-link configurations.

Easier installation:

On Belden 4K UHD Coax Cables for 12G-SDI, the inner foil is bonded to the core to eliminate bunching when installing 1-piece connectors.

The outer foil is bonded to the jacket for a quicker, one-step stripping process.