Shielded or Unshielded Cable
Featured Product from Belden Inc.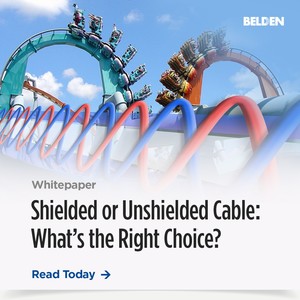 Balanced twisted-pair cabling (also known as Category cabling or Ethernet cabling) has its roots in telephone wiring. Over the past several decades, however, it has permeated the market in other ways.
On a daily basis, it's being introduced in applications that range from AV and broadcasting to 5G and Wi-Fi—applications that have rarely used balanced twisted-pair cabling to deliver power or data until now. Today, nearly every technology or type of environment can make use of balanced twisted-pair copper cabling systems.