Design & Manufacture of Bearings to Customer Needs
Featured Product from Berliss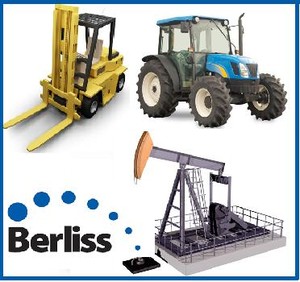 From specialized bearings for the oilfield industry to aftermarket assemblies for lawn & garden equipment, using our worldwide supply chain Berliss designs and manufactures bearings, components and sub-assemblies to meet our customers' diverse requirements.
Here are just a few examples of the applications we have served
Conveyor systems.
Forklifts.
Overhead hoists and cranes.
Heavy duty chain.
Other material handling equipment.
The oilfield industry
Steel mills.
Heavy duty packaging machines.
Kiln carts.
At Berliss, we offer roller and ball bearings that are used in light to heavy duty lawn and garden wheels and construction equipment that include the following:
Aftermarket bearings for premier manufacturers of construction equipment such as bulldozers and earth movers.
Aftermarket bearings for premier manufacturers of lawn and garden equipment such as tractors and combines.
Bearings for OEM tire and wheel manufacturers.
To learn more - or discuss your needs - contact us via the links on the left. We welcome your inquiries