Series 54 and S54 Resilient Couplings
Product Announcement from Bibby Transmissions Group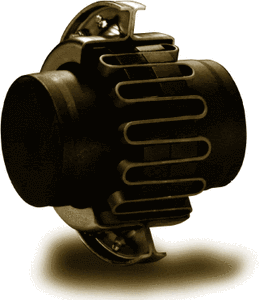 In addition to these vital attributes, Bibby Transmissions' resilient grid couplings can
accommodate angular, parallel and axial misalignment between driving and driven shafts, whilst absorbing considerable torque overloads and smoothing cyclic variations.

The result is smoother running machinery, minimising downtime and protecting your investment in plant and production.
Fully metric
All metal
Torsionally resilient
Ratings up to 32kW/rpm
For horizontal or vertical operation
Low inertia pressed steel zinc passivated
covers are used on couplings up to
3.8kW/rpm (Size 5430) and high grade
cast iron covers are used on larger sizes.
Standard couplings sizes 5431 - 5439
with limit end float to ±3mm;
sizes 5441 and 5443 to ±6mm.
Special requirements can be provided
on request.

About Bibby Transmissions Group
The Bibby Transmissions Group has been a world leader in the design and manufacture of couplings for use in industrial markets for many years.
Quality Commitment
Bibby Transmissions has a reputation for quality and operating in international markets we can manufacture to any country standards. Those currently supplied are: - AGMA, ASME, ANSI, SAE DIN, JIS and Imperial. Special standards such as Ministry of Defence are also catered for. The company has been approved to ISO 9001/ BS 5750 since 1989 and is well on the way to ISO 2000 approval.

Customer Service
Bibby's unrivalled knowledge of applications enables us to assist in the selection of the correct type of coupling design. With the aid of their own parametric design software, they are able to offer the optimum solution for any application. Bibby Transmissions is committed to providing long term customer satisfaction through service and the development of personal relationships and understanding of each others needs.
Visit Bibby Transmissions Group for more product details.
---