Explore Level Sensing in BinMaster's New Catalog
Featured Product from BinMaster, Inc.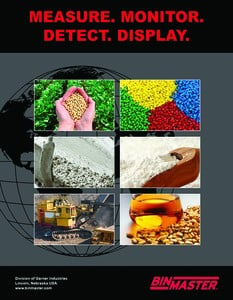 Explore how to make your operation more efficient using level sensors in BinMaster's new catalog. Comprehensive information and full-color photos provide details on BinMaster's full line of products. Learn about point level and continuous level measurement sensors. See how software and accessories can make inventory information accessible anywhere you need it. It's your guide to innovative, complete inventory management solutions designed to scale to your application.