IoT Devices to Connect Level Sensors to the Cloud
Featured Product from BinMaster, Inc.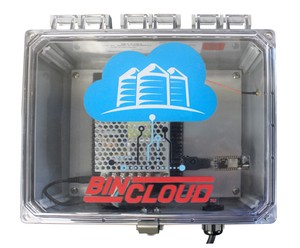 BinMaster helps you simplify the installation of an inventory management system or transform your existing level sensor system to a Cloud-based program. Programmable, compact devices connect sensors using 4-20 mA, Modbus, or HART outputs to a BinCloud® cloud-based
software solution.
Wireless gateways and LoRa transceivers with over-the-air technology
help reduce wiring and labor costs. A single analog expansion hub can
connect up to 16 analog sensors using a daisy chain, minimizing the need for hardware and complex wiring. The HART consolidator module can be used with any brand of HART device and connect up to 15 sensors in a signal loop.
Count on BinMaster's solution-centric approach for countless scalable configurations for any size plant.