Non-Contact Radar For Solids Level Measurement
Featured Product from BinMaster, Inc.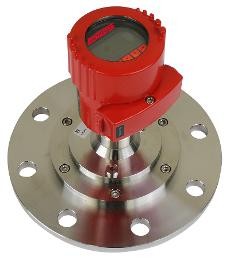 Get the powerful 80 GHz radar level sensor you need along with the options to help reduce costs and simplify installation. BinMaster - with its vertically integrated machine shop and in-house engineering - ensures you get a complete solution at a budget that won't break the bank.
Mounting made simpler:
- 0° and a 30° mounting plates for slanted roofs
- 10° and 8° swiveling holders with directional aiming
- A variety of flange sizes and adapter flanges
- No need for on-site or contracted fabrication
Local data display:
- Access from the ground or a vehicle
- Mounts in a convenient location
- Push-button operation
Binventory™ PC software:
- On your LAN, WAN, or VPN
- No programming, simple setup
- No recurring costs
- One or many bins and locations
BinView™ web application:
- From your phone, tablet, or PC
- 24/7 access anywhere there's internet
Reduce wiring costs:
- Wireless gateways and transceivers
- Eliminate long spans of costly wiring
BinMaster is here to help you make your operation safer and to protect the interests of your employees and profitability. Email us, give us a call at 800-278-4241, or invite us for a visit to your facility to get more ideas that can make your workplace better.