Custom Kapton® Flexible Heaters
Featured Product from Birk Manufacturing, Inc.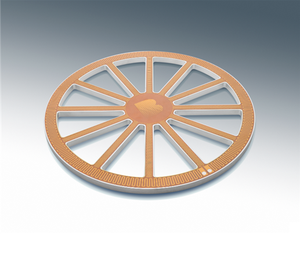 Birk Manufacturing is one of the leading Kapton® polyimide-heater manufacturers in the world. Birk's Kapton® heaters provide an even distribution of heat and exhibit exceptionally fast heat-up and cooldown times. Birk's Kapton® film heaters are thin and an ideal solution for small-profile and/or complex two-dimensional applications. Birk understands that there are many variations in heating requirements. Therefore, Birk provides thin custom Kapton® heaters of the highest quality. Depending on your applications needs, Birk's Kapton® insulated flexible heaters can be permanently bonded to heat sinks to provide superior heat transfer.
In many cases, Birk's Kapton® film heaters are designed to provide immediate integration into assemblies, which include sensors, heat sinks, fuses, probes and electronics. Many of these products are completely assembled and tested at Birk and then shipped directly for our customer's inventory, allowing for a "turn-key" solution. These "turn-key" solutions reduce cost, assembly time and the size of our customer's vendor base, allowing for easier inventory management and reduced labor costs.