Multicolor Fiber Optic Patch Cables
Product Announcement from Black Box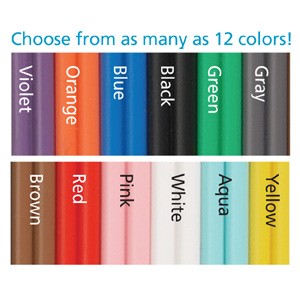 Get fiber patch cables in 12 standard colors for color-coded networking applications.
Ideal for special color-coded applications, users, departments, security levels, and more.
e.g. Use red to indicate secure lines, green for unsecure lines, and white for customer service.
12 standard colors available without a custom order.
TAA compliant for use in government networks.
Order the exact cable you want. You can choose the core, connectors, jacket, colors, and length. There's no need to get a custom quote.
Core:
–OM1 62.5-micron multimode
–OM2 50-micron multimode
–OM3 50-micron multimode
–OM4 50-micron multimode
–9-micron single-mode
Jacket: PVC or plenum
Length: 13 lengths from 1 to 30 meters
Connectors: ST, SC, LC, and MT-RJ in 10 combinations
Colors: 12. (Violet, Orange, Blue, Black, Green, Gray, Brown, Red, Pink, White, Aqua, Yellow)
---